Très connu dans le milieu du Drift RC , Street Jam se met à la F1 avec un modèle dérivé de la Speed Passion SP1, mais avec une grosse innovation : son double amortisseur latéral qui doit lui procurer une meilleure adhérence du train arrière. 
---
● width 185 ~ 205mm 
● narrow, both in wide 
● Wheelbase: 270mm 
● Direct drive 2WD 
● 7 point active rear suspension 
● high performance dual oil dampers 
● 3.0mm thick carbon main chassis 
● 2.5mm thick carbon rear chassis 
● 2.0mm thick carbon upper deck 
● Aluminum Motor Mount 
● high performance ball differential 
● Aluminum Diff Joint & Refutohabu 
● rear height adjuster 
● bell crank steering  
Tire wheel Wing mecha kind are not included. There is a case to be changed without notice specifications of the product. 
Plus d'infos sur ce blog japonais qui donne les étapes du montage
---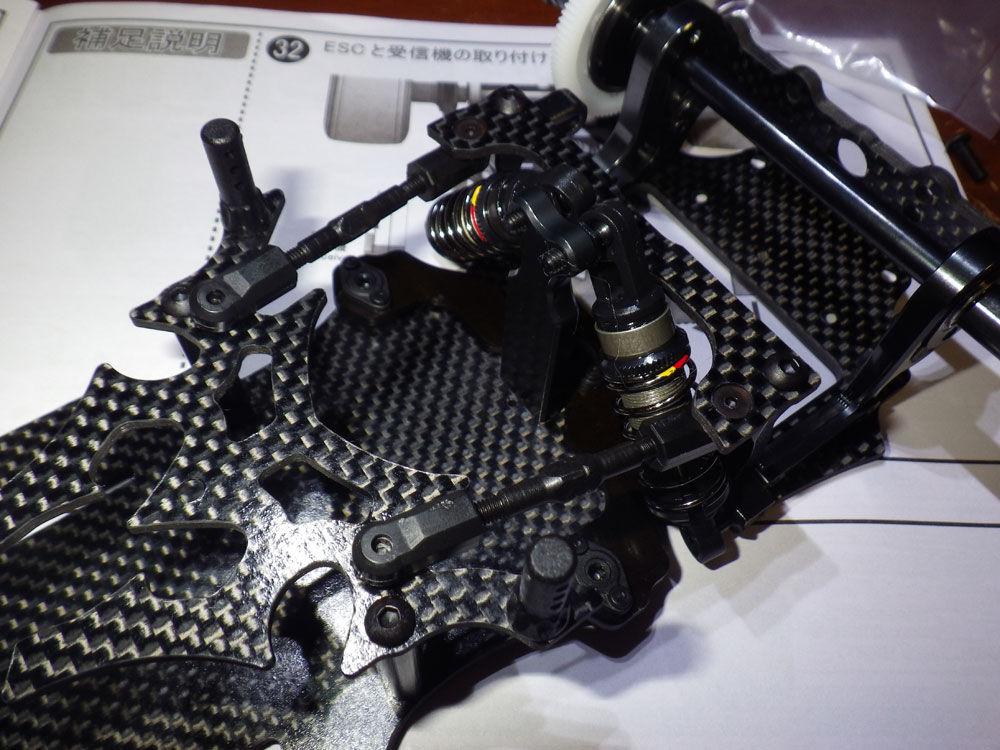 ---
---